Trade Shows
MurCal participates in two major trade shows as an exhibitor each year:
World Ag Expo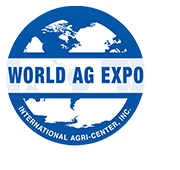 World Ag Expo is the largest agriculture and farm equipment show on the West Coast. In 2019, the Show will be held from Tuesday, February 12th to Thursday, February 14th. WAE is an important show for MurCal. It presents the opportunity to showcase our most popular engine controllers, air-fuel ratio controllers and emission products to the agriculture/farming community. For the 2018 show, we focused on the latest Enovation/FW Murphy full-color, CAN-based PowerView™ displays and the new PowerCore™ MPC-10 and MPC-20 controllers.

MurCal always presents industry leading engine control and emission compliance products from our large booth-space (SS43) on South Street. The 2018 show didn't disappoint. Our 1,200 square foot tent accommodated products from Murphy by Enovation Controls, FW Murphy Production Controls, Johnson Matthey and IntelliSpark™.

At the most recent show we focused on showcasing our experience with Integration. We designed our booth to highlight how our air fuel ratio controllers, ignition controllers, ignition coils, catalyst components, engine controllers and full-color displays work together to maximize engine performance and efficiency, while significantly reducing emissions. Click this link to see pictures from the February 2018 show.

WAE is held at the International Agri-Center, located just outside Tulare, in the heart of California's San Joaquin Valley. MurCal sets up shop on South Street, Booth #SS43. Stop by and let us show you what's new!
Pacific Marine Expo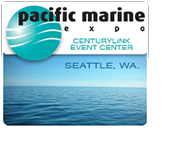 Pacific Marine Expo will take place in Seattle, Washington from Thursday, November 15th through Saturday, November 17th, 2018 (subject to change). Hosted by the CenturyLink Field Event Center, the Expo targets the marine/workboat industry. This show gives us the opportunity to meet with many of our customers in the Northwest, and a chance to showcase the latest control systems directly to our end users, such as fishermen and boat builders. We will be in Booth #700 again this year.
In November 2017 we brought the newest Murphy by Enovation Controls full-color, CAN-based PowerView™ displays. The new J1939 PowerView™ PV1100 and PV1200 displays have been gaining a lot of traction with fishermen and boat owners because of their versatility and ease of use. We also featured the new PowerView™ PV485 and PV780 full-color displays. We showcased additional products from Murphy, including our legacy Lube and Level Maintainers.

Our booth was centered around four simple pedestal stands, each showcasing a featured product. Q-codes printed on each product poster linked to a new web landing page which featured the new PowerView™ product literature. This layout produced an open feeling which was well received by the show patrons. Click this link to see pictures from our involvement over the years.