Trade Shows
2021 World Ag Expo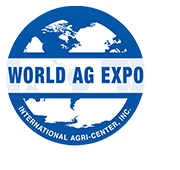 World Ag Expo is the largest agriculture and farm equipment show on the West Coast. In 2021, the Show will be held from Tuesday, February 9th to Thursday, February 11th. WAE is an important show for MurCal. It presents the opportunity to showcase our most popular engine controllers, air-fuel ratio controllers and emission products to the agriculture/farming community. For the 2020 show, we focused on the latest Enovation/FW Murphy full-color, CAN-based PowerView™ displays and the new PowerCore™ MPC-10 and MPC-20 controllers.

MurCal always presents industry leading engine control and emission compliance products from our large booth-space (#2518) in Pavilion B. The 2020 show didn't disappoint. Our 200 square foot booth space accommodated products from Murphy by Enovation Controls, FW Murphy Production Controls, Johnson Matthey, Blink Marine, Danfoss and several custom MurCal solutions.

At the most recent show we focused on showcasing our experience with Integration. We designed our booth to highlight how our air fuel ratio controllers, ignition controllers, ignition coils, catalyst components, engine controllers and full-color displays work together to maximize engine performance and efficiency, while significantly reducing emissions. Click this link to see pictures from the February 2018 show.

WAE is held at the International Agri-Center, located just outside Tulare, in the heart of California's San Joaquin Valley. MurCal sets up shop in Pavilion B, Booth #2518. Stop by and let us show you what's new!
EGSA 2020 Annual Spring Conference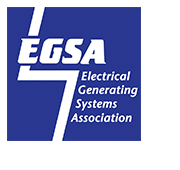 EGSA's 2020 Annual Spring Conference features educational sessions on a broad range of issues impacting today's On-Site Power industry and draws representatives from the top manufacturers, distributors and consultants. It's an excellent way to connect with industry colleagues and learn more about new products, services and technologies.
The show will be held on Monday, March 16th and Tuesday, March 17th at the Planet Hollywood Resort & Casino in Las Vegas, Nevada. We plan to showcase CRE's Generator Control products and Battery Chargers, along with MurCal's brand new MCGSP-AMF Compact GenSet Panel.
This is a very rewarding show. If you need a solid excuse to spend a few days in Las Vegas, this is it. Drop by our booth and see how we can help you with dedicated solutions for engine control and genset protection.