COVID-19 Alert: MurCal, Inc. will remain open at our Palmdale location during our normal business hours while the outbreak is in effect. As an essential provider, we will continue to sell and support equipment while being sensitive to our community's needs. We know that our customers depend upon us to keep their own businesses moving forward, so we are asking everyone to conduct business with MurCal via the phone, email, or through our online services. This is a developing situation that may change at any time. Please feel free to contact us if you have any questions.



MurCal is the premier West Coast integrator of
emission control and engine monitoring systems.

Our Featured Product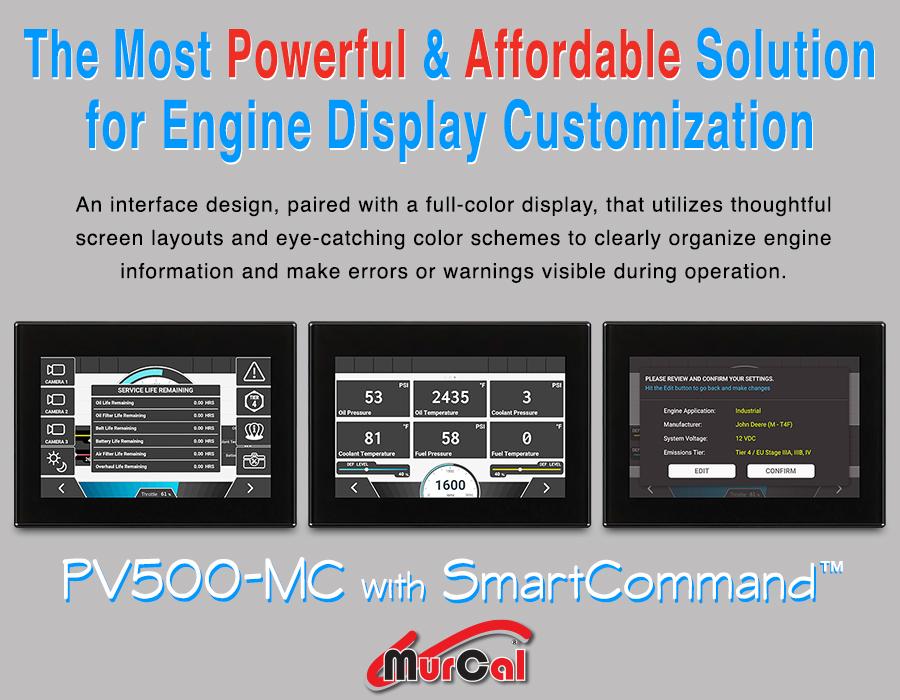 More information on MurCal's PV500-MC Display with SmartCommand™.
MurCal represents Murphy by Enovation Controls, FW Murphy Production Controls, IntelliSpark®, Johnson Matthey, Trombetta, CRE Technology, Denso, Blink Marine, Electrodyne, SENS, Danfoss, Hewitt Industries, EGIS Mobile Electric, Beaumont Manufacturing and Distribution, NGK, and Mobile Control Systems. This lineup of world class products combined with 62 years of experience makes us a one stop resource for all of your engine automation, control, and emission compliance needs.

MurCal Proudly Represents These Quality Brands