MurCal's New AgZone™4
Automatic Four Zone Keypad
• Enhance the Capabilities of TEC-10, MPC-10, MPC-20-R2, ML1000 and ML2000-R2 Controllers
• Easily Switch Parameters for Four Different Crops
• Change a Group of Set-Points with the Push of a Button
• Simple, Icon-Based Interface to Simplify your Ag Irrigation Operations
• SAE J1939 Compliant
• User Friendly Design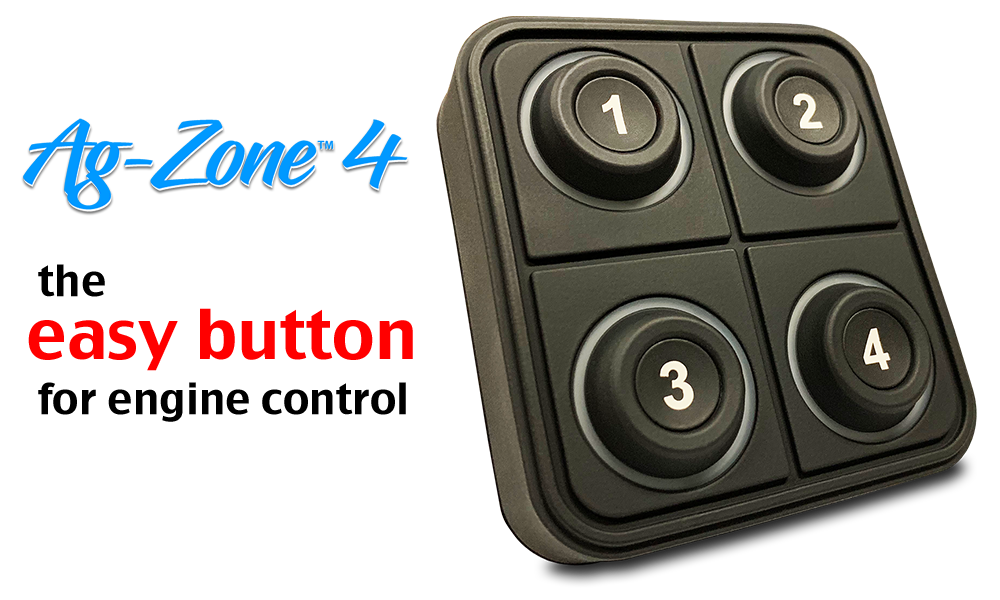 You really can't get much simpler than this. An easy button for engine control. A few years back, MurCal pioneered the easy-to-use "123" box for EMS controller models. Now, the Ag-Zone™4 gives the same capabilities to the full line of Murphy PowerCore® engine control panels, including the TEC-10, ML1000 and ML2000-R2 models, with a simple firmware update by MurCal. Harnessing is required for use with the stand-alone MPC-10 and MPC-20-R2 engine controllers.
You simply locate this small keypad within seven (7') feet of your PowerCore® engine control panel. Plug it in and configure your operating parameters for each different type of crop in the four zones. Select the crop to water by pushing its associated button. The controller will maintain the appropriate discharge pressure and run the preset amount of time.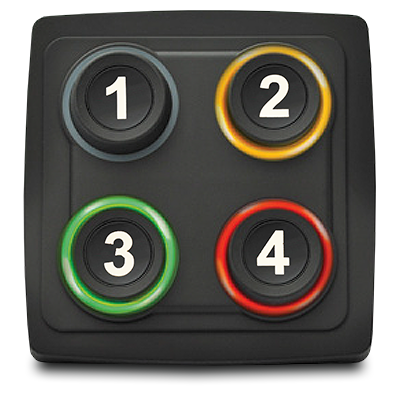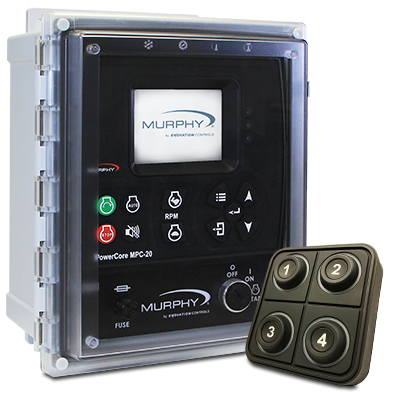 Capabilities Include:
• Custom configuration included which allows compatibility with the PowerCore® TEC-10, MPC-10, MPC-20-R2, ML1000 and ML2000-R2, or later.
• Adapts easily to different crop types and their specific watering requirements.
• Ability to customize icons (minimum quantities and NRE).
• Weather sealed keypad with backlit keys. IP67 and NEMA 6.
• Current & updated controller configuration is included.
• Pre-set your Ag-Zone™4 to meet weather-related or seasonal needs.
• Colored ring illumination may be easily programmed.
Literature
Download information for the AgZone™4 Keypad in PDF format: