SENS Chargers Help Avoid Costly Engine Start Failure
SENS offers a variety of specialty products to provide uninterruptible power to your most critical infrastructure applications. More than reliable, SENS chargers increase overall DC power system reliability. SENS precisely tailors charger output to changing battery needs in real time. This helps batteries deliver the full performance and long life for which they were designed. Blackouts and poor power quality are inevitable-with one exception. Your mission-critical systems can keep running with SENS ultra-reliable chargers and DC power systems providing non-stop power.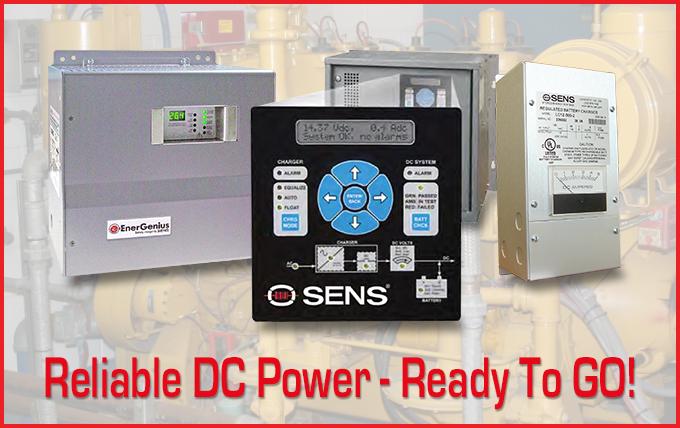 MurCal stocks several of the most popular SENS Engine Start Battery Chargers and DC Power System products. If you don't see the exact SENS product you need in the web store, please contact us. We'll be happy to provide you with a fast quote outlining price and availability on any item in the SENS product line.
Click on each of the product links below to learn more: